Volunteer For

Playtesting

Apply to become a playtester and come explore our latest work-in-progress games.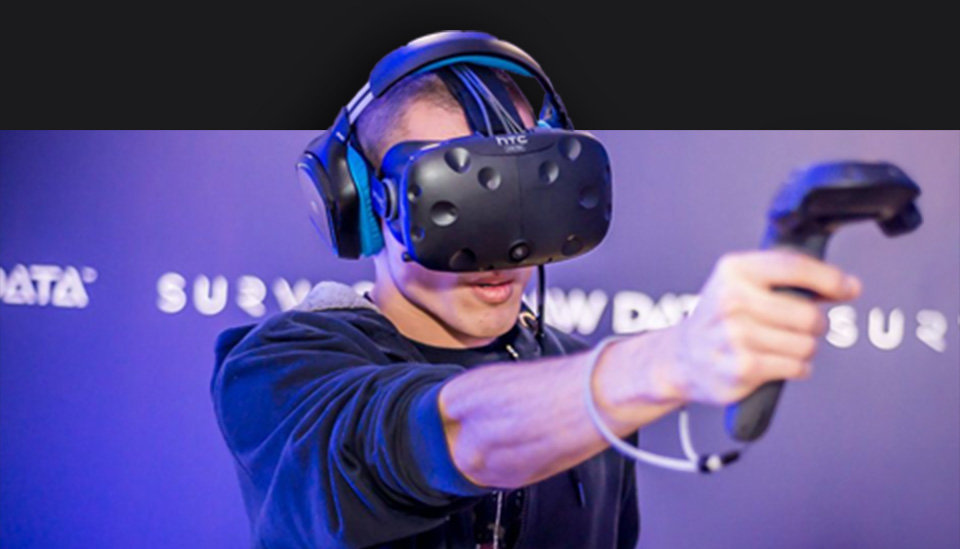 Exclusive Access

Experience it First

Be among the very first players to explore our exciting IP-based projects at Survios.

Valuable Input

Help Craft the Game

At Survios, we are passionate about games and want to create unrivaled experiences for players. In our playtesting process, not only will we observe how you navigate our worlds, we also encourage you to share your opinions so we can create a truly unparalleled player experience.

Playtesting takes place in our awesome office in Marina del Ray, CA. Playtesters will be the first to experience our games and will also be treated to snacks, drinks, and a chance to go home with exclusive swag.

Note: Actual swag may vary. Selection dependent on stock levels.
Playtesting
Are you ready to volunteer?
Are you located in or near Southern California? Apply to become a playtester of our work-in-progress games and help craft the experience for all future players. We want to know what you think and how we can make our games the best they possibly can be. Not local? Apply anyway, we may have upcoming playtest opportunities near you.
Questions?
Frequently Asked Questions
Signing Up
How do you become a playtester?

How old do you have to be to participate in the playtest?

You must be 18 years or older to participate in playtests at the time of your playtest.

Is the playtest held locally or online?

For now, the playtests will be held locally in our Los Angeles, California office.

When/how will I know I was contacted for a playtest?

You will receive an email confirming we received your application. Note: Please check your spam folder if you do not see a confirmation email. Once a playtesting opportunity is scheduled, we will reach out to those who fit the playtest criteria via email to confirm your participation.

What should I do if I'm having trouble signing up?

Do I need to re-apply if I haven't been contacted for a playtest?

No, we will keep your application on file and reach out when we have an opportunity!
Playtesting
If I am selected to playtest, what's the next step?

Those who are selected to playtest will receive an email asking you to confirm your participation and availability.

What happens if I cannot participate in the playtest after I have been selected?

If you cannot participate in the playtest, we ask that you try to inform us via support@survios.com at least 24 hours in advance.

What do I get for participating in the playtest?

Playtesters will get hands-on early access to the latest Survios projects. As a thank you for helping us craft more engaging experiences, you may receive gift cards, Survios games, apparel, miscellaneous swag, snacks & drinks, etc...!

What devices will I be playing on?

These playtests could be focused on various devices, including PC, Console, and VR.

What should I bring?

Yourself, a valid form of ID (Drivers License, Passport, etc.), Proof of Vaccination, and good vibes! Survios will supply the rest: drinks, snacks, video games, equipment, and fun!

What shouldn't I bring?

Friends, family, your partner that wouldn't tell a soul, or anyone else not scheduled for the same playtest. Also, please leave any non-authorized items (see invitation email) in your car or at home.
Other
Is this a job opportunity?

No, playtesting is a volunteer service! However, if you are interested in joining the team, please visit our careers page at https://survios.com/careers/.

Can I talk to my friends and family about the games I played?

No, all playtesting activities are confidential as you will sign a Non-Disclosure Agreement before participating.

Are there any covid restrictions to playtest?

Yes, you are required to be vaccinated to participate and will be required to show proof of vaccination upon arrival of the playtest. Note: Rules are subject to change per LA County guidelines.