CREED: Rise to Glory™ on PlayStation® VR Marks Two Survios Milestones: First Physical Disc and First Pre-Orders!
August 16, 2018
Do you have what it takes to become a champion? If you believe you've got the grit, we've got news for you: CREED: Rise to Glory™ is coming to PlayStation® VR September 25 for $29.99—but you can secure your spot in the fight now. Pick up your digital and physical pre-orders (10% off for PS+) and be among the first to fight, plus get an exclusive avatar and theme pack.*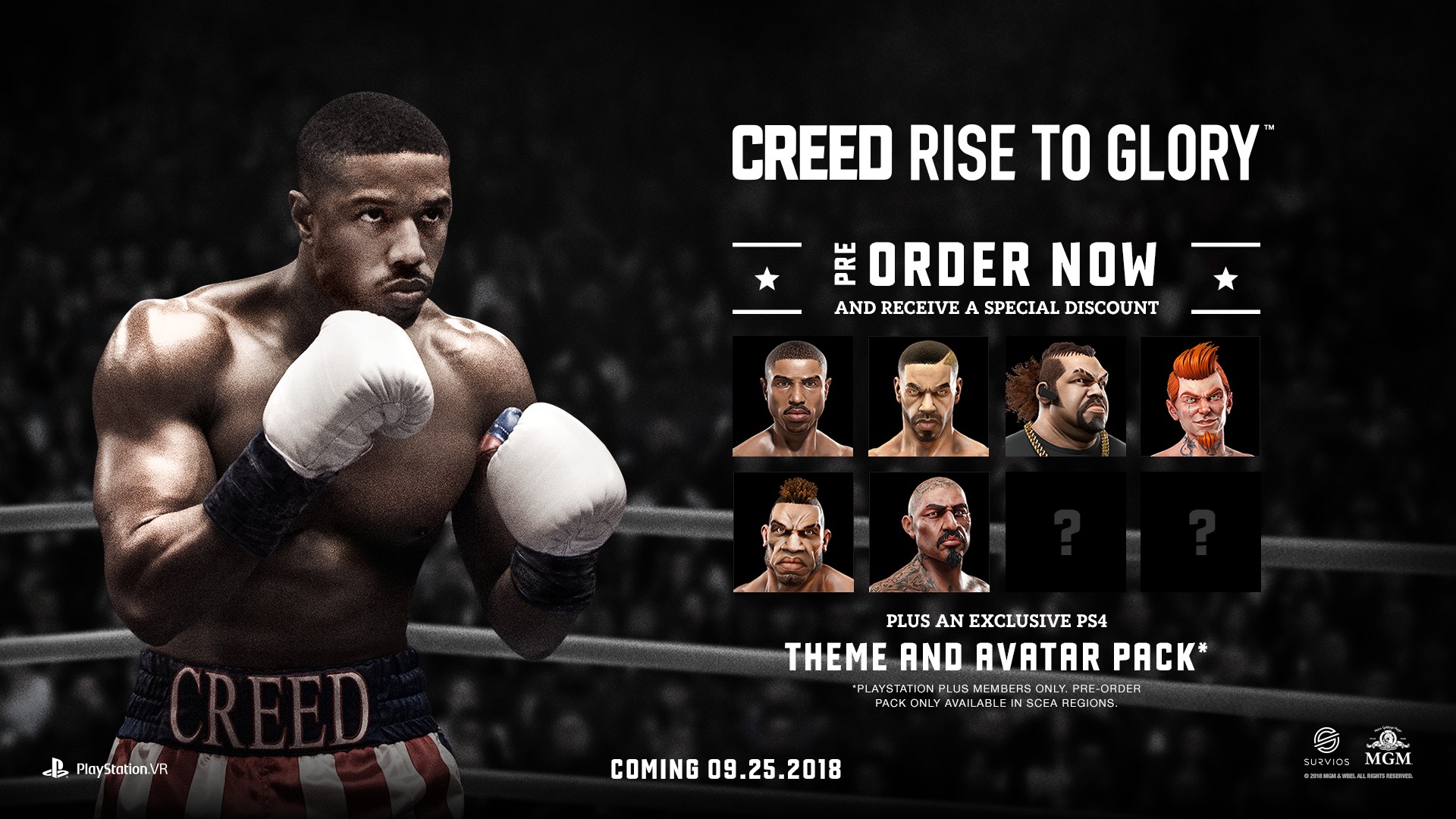 This is as thrilling a moment for Survios as it is for Creed™ and boxing fans: CREED: Rise to Glory™ is not only the studio's first time ever making a game available for pre-orders, but also releasing a title on a physical disc. "For so many game developers whose homes proudly showcase our console collections, being able to add our own title to their ranks means the world," said Mike McTyre, Survios's Head of Studio, "We're proud of what we've created with the continued support of MGM and Sony, and we're excited for everyone to step into the ring and become a champion."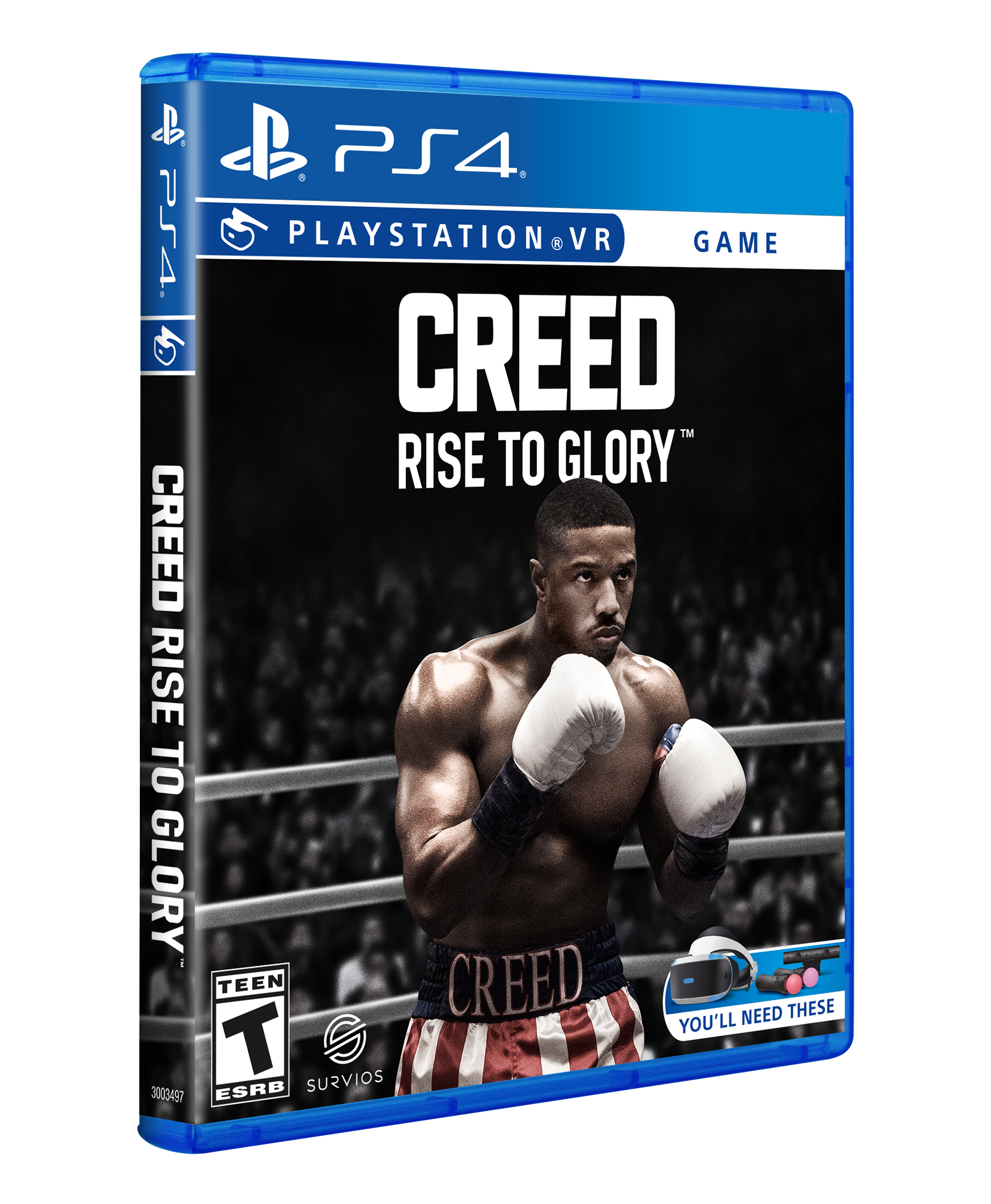 CREED: Rise to Glory™ challenges both your body and mind as you rise through the ranks and battle to become a champion to be reckoned with, all within an immersive universe inspired by the Creed™ franchise. Experience the ascent of Adonis Creed from scrappy underdog to world-class fighter: train with the legendary Rocky Balboa in iconic gyms, including Mighty Mick's and Front Street Gym, then step into the spotlight to take down seven champion-level opponents in an intense, active 1:1 boxing experience that lets you train, fight, and win like Creed.™
Don't get left in the corner. Secure your exclusive PlayStation® VR digital and physical disc pre-order and prepare to rise.
*Pre-order discount only available to PlayStation Plus members on the PS digital store page. Pre-order pack only available in SCEA regions. Visit CreedRiseToGlory.com for more information.